"IDR really does encourage and cultivate a culture that pursues personal growth alongside business growth"
Meet the #IDRTeam: Chantal Van Dalen – People Developer
What's your role?
I am people developer at IDR, and my role entails global recruitment and people onboarding. I spend a lot of my time on LinkedIn attracting new talent to our rapidly growing team. I'm also responsible for onboarding and welcoming new members to our global team.
What is it like to work at IDR?
We have a very diverse culture. It is a dynamic learning experience and I feel like I am growing every day! Everyone is very welcoming and friendly, and it is such an awesome experience to work with people across the globe.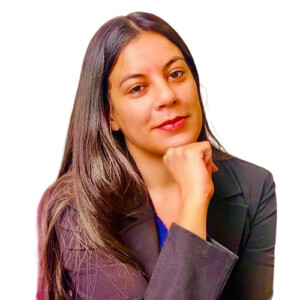 What's your career background?
I have six years' 360 recruitment experience, which is a mixture of internal and agency recruitment. The bulk of my experience comes from the financial services industry. I have a NQF level 5 Higher Certificate in Business Management, and I am currently studying through IDR to become a Certified In-House Recruitment Consultant.
What's been your biggest accomplishment at IDR so far?
Being able to study through IDR to thrive in my role whilst also juggling a full-time job and parenting. IDR really does encourage and cultivate a culture that pursues personal growth alongside business growth.
What is the best piece of career advice you've ever received?
"If you don't know how to do it, say yes and then learn how to do it" – Richard Branson. A previous director once told me this and it has helped me to push myself to do things I never thought I could.
What do you enjoy doing when you're not working?
I love reading and spending time with family and friends. I especially enjoy being creative with my son.