"At IDR the whole is greater than the sum of its parts – we are one #IDRTeam."
Meet our IDR Team – Louis Dodd
What's your role?
I am the Team Lead for our Managed Services Team. We handle it all – from KYC management, FATCA, tax reporting, investment KYC to investment management. Every day presents a new and exciting challenge, which is something I absolutely love about my job.
What is it like to work at IDR?
Life at IDR highlights the value and power of 'teamwork makes the dream work'. It's very much a melting pot of financial and technology-based expertise. Through everyone bringing their different skill sets to the table we're able to deliver innovative fintech solutions to the challenges our clients face. At IDR the whole is greater than the sum of its parts – we are one #IDRTeam.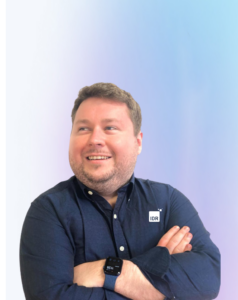 What's your background?
My educational background includes a Bachelor of Science in Economics and International Politics from Aberystwyth University, a Graduate Diploma in Law from Bournemouth University and a BTPC from Nottingham University. I started at IDR in 2016 as a Senior Analyst in the Fund Closing team and in 2020 I was promoted to Team Lead for Managed Services.
What's been your biggest accomplishment at IDR so far?
I would have to say launching the Managed KYC Service as well as building and growing the team. Other wins include growing the additional services we offer to our clients. Over the last year and a half, it's been an exciting journey to take the managed KYC service from inception to delivery and experience firsthand the positive impact it's made for our clients.
What is the best piece of career advice you've ever received?
I was once told, if you ask the right questions, you get the right answers.
What do you enjoy doing when you're not working?
I'm an avid sailor and a self-proclaimed bookworm.
You're currently visiting our Cape Town office; what's been the highlight of the experience?
The highlight is not one specific thing, but all the small things like connecting with the Cape Town team and exploring a new city.